If you are staying in Los Angeles and plan on visiting Disneyland (I'm sure the kids will make you!!) then this deal is perfect for you. This deal is perfect for the family and includes pickup from your hotel in LA around 7.30 and drive you to Disneyland, Disney California Adventure or both. This deal includes your entry into one of the Disney theme parks with optional visit to Downtown Disney. At the end of your busy day you are taken back to your hotel. The tour is a whole day (approx 13 hours) so you get plenty of time at the resorts.Between Disneyland Park and Disney's California Adventure Park, the family fun in Los Angeles never ends. With your choice of a pass to either park, or a pass to both on the same day, a memorable time awaits you, whether you're 5 or 95. Downtown Disney, located between the two parks, offers dining and shopping.
Please Note: This is a ticket and transportation package only. Admission tickets without transportation is not permitted.
Highlights
All entrance fees included
Family friendly
Free hotel pickup and drop-off included
Disneyland Park:
Disneyland is the original Walt Disney theme park and a Los Angeles staple. From Dumbo the Flying Elephant to Indiana Jones, more than 60 attractions for all ages provide endless fun for your family. You'll embark on a journey through the "happiest place on Earth," with rides like the Matterhorn, Space Mountain, Pirates of the Caribbean, Splash Mountain, Haunted Mansion and the Jungle Cruise. And don't forget to meet those lovable Disney characters – Mickey Mouse, Donald Duck, Goofy and more.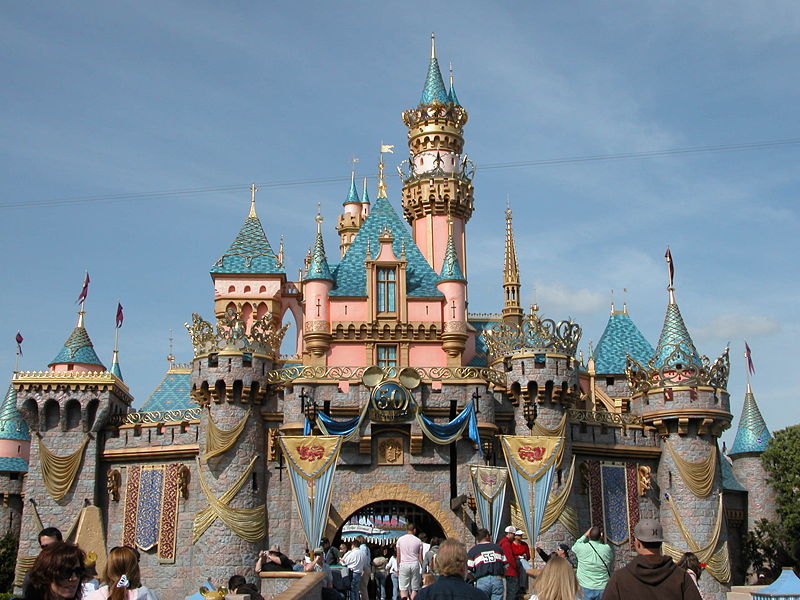 Disney's California Adventure:
Disney's California Adventure is a 55-acre theme park located right next door to Disneyland and my opinion is its better than the original, more for the older kids to do. There are five themed lands to enjoy: Sunshine Plaza, Paradise Pier, Hollywood Backlot Pictures, Golden State and A Bugs Land. Discover a world of bugs in the hilarious It's Tough to be a Bug! 3D movie. Ride the looping California Screamin' roller coaster. Fly over some of the state's biggest attractions in Soarin' over California, an amazing virtual experience.
Downtown Disney:
Located just outside the front gates to both theme parks, Downtown Disney is a shopping, dining and entertainment complex. Here you will find more than 30 unique shops, live entertainment and an array of fine restaurants including Rainforest Cafe, ESPN Zone and the House of Blues.