For a great adventure family holiday why not take the kids to magical Nepal, G Adventures have this great 10 day tour visiting Kathmandu, Pokhara and trekking the Annapurna foothills.
The towering peaks of Annapurna seem otherworldly, but this is no fairytale. Nepal's beauty is very, very real, and something everyone—young or old—should see at least once. This family trip introduces you to the holy city of Kathmandu, home to some of Buddhism's most important shrines, before spiriting you off to Pokhara and the amazing Annapurna foothills for a walk through the clouds. Later, you'll get close to the region's unique wildlife in Chitwan National Park. It's like a bedtime story, only you're wide awake.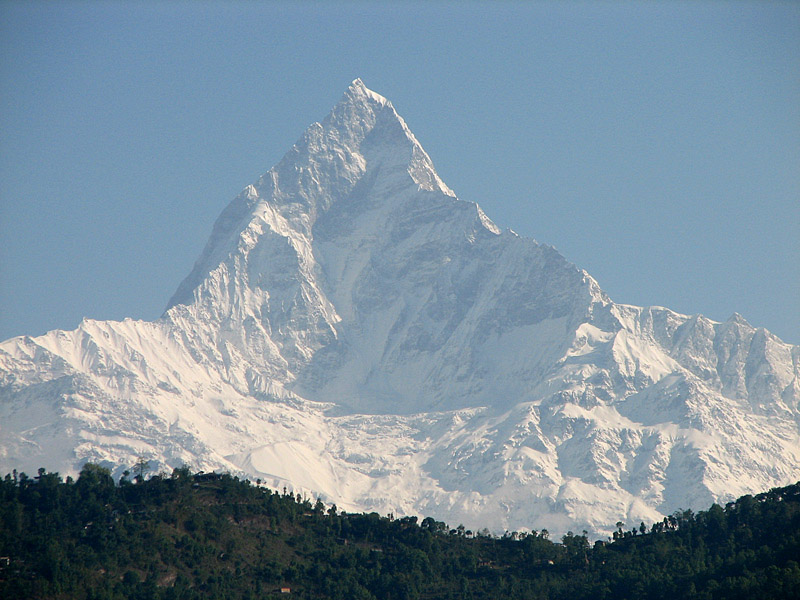 What's Included
Minimum age of 10 years for this trip. Please see the activities for any specific minimum age requirements. Trekking in the Annapurna foothils, culture and history in the centre of Kathmandu, wildlife spotting in Chitwan National Park
9 Breakfasts, 4 Lunches, 5 Dinners. (Allow USD200-250 per person for meals not included.)
Hotels (7 nts), teahouses (2 nts)
Charter bus, local transport, walking
Chief Experience Officer (CEO) throughout, local guides
Small group experience; Max 20, avg 12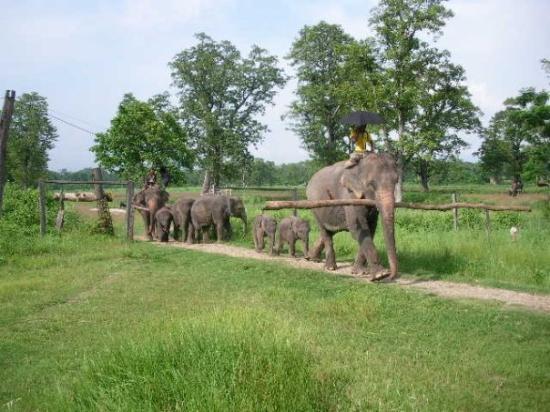 Day 1 Arrive Kathmandu (1D)
Arrive in Kathmandu. Arrival transfer included. Enjoy a local meal in this ancient Nepalese capital with your group.
Day 2 Kathmandu(1B)
Take a tour of the atmospheric capital of Nepal, including the Lord Pashupatinath Temple, Nepal's holiest Hindu shrine, and Boudhanath Stupas, one of the world's largest Buddhist shrines. We also visit Patan (the ancient city of Lalitpur), exploring the city and taking part in an introductory language lesson. This city is an amazing place to explore and is significant for Hundus and Buddhists. The Buddha was born in Nepal 2500 years ago.
Day 3 Pokhara (1B)
Transfer to Pokhara, Nepal's second largest city and our gateway to the mountains from where you can see the majestic Machapuchare mountain also called the fishtail. Raft the Trisuli River along the way.
Day 4-6 Annapurna Foothills (3B,2L,2D)
3 days of trekking through isolated mountain villages and stunning landscapes, staying in unique teahouse accommodation while en route. On this trek you will see some of the tallest mountains in the world including Dhaulagiri and Annapurna which are both over 8000 metres high. (4 times as high as Australia's tallest mountains).
Day 7 Pokhara/Chitwan (1B,1L,1D)
Drive through the Terai region to Chitwan National Park in time for an evening game drive.
Day 8 Chitwan National Park (1B,1L,1D)
Take a jeep safari through the park and keep an eye out for the wildlife that lives here. Chitwan includes Elephants, Rhinos, monkeys, crocodiles and the elusive Royal Bengal Tiger.
Day 9 Chitwan/Kathmandu (1B)
Fly from Chitwan back to Kathmandu. The afternoon is free in Kathmandu for you to explore the city at leisure. Why not take the kids to see Swayamnhunath which is more commonly known as the monkey temple. Watch out for your lunch as the pesky monkeys try to steal everything.
Day 10 Kathmandu (1B)
Transfer to the airport and depart at any time.