Kids love doing new and unique things every day. They live for that kind of stuff. However, as a parent, that makes your job pretty tough – especially in Brisbane. you need to come up with something interesting but also something that's kid-friendly. Well, there are a lot of things to do here. For example, you could: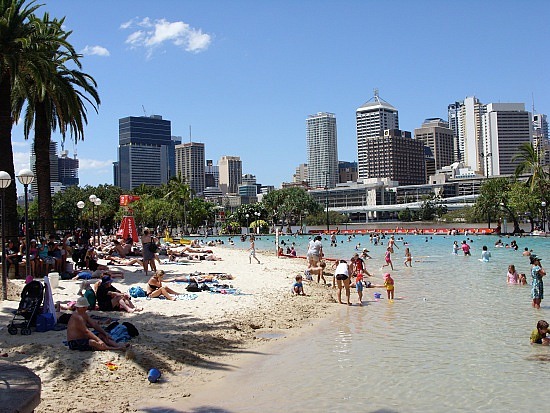 Don't Overlook the  Southbank Parklands
Located at South Bank, the Parklands are connected to the city of Brisbane, on the southern bank of the Brisbane river. About 11 million people visit the Parklands every year. Southbank Parklands is a family-friendly park, providing a great setting for picnics or just a leisurely stroll. Afraid your kid will get bored? Don't be. The scenery is amazing. If you do get hungry for "real food," there are nearby restaurants and cafes. However, the park is also home to playgrounds, a beach, magnificent gardens you can walk through, and walkways that take you pretty much wherever you want to go while you're in the park.
Bicycles are allowed in the Parklands via Vulture Street, Little Stanley Street, and the Cultural Forecourt if you and your kids want to go for a bike ride. You can also park your bike at the bike racks at the visitor's centre in Staley Street Plaza, Suncorp Piazza, The Boardwalk, Clem Jones Promenade, or Little Stanley Street.
Want some real excitement while you're here? After you're done walking around, and taking in the sites, head for the Wheel of Brisbane. it's a 60 m tall observation wheel As long as you aren't afraid of heights, this will be a lot of fun – especially if you bring your camera.
Check Out Really Cool Wildlife
Have you ever seen a koala close-up? It's amazing, but many Australians haven't. They're like cuddly little teddy bears – one of the few wild animals that you can pick up and hold and they will probably cuddle with you. While you're in Brisbane, go to the Lone Pine Koala Sanctuary. You can have your picture taken with a real koala, feed some kangaroos, and see all of the other wildlife that the sanctuary has to offer.
This sanctuary is also rated one of the top ten zoos in the entire world by AOL. Being Australia's first and largest koala sanctuary, you are practically guaranteed to die from cuteness-overload when you see your child snuggling up with one of these magnificent marsupials.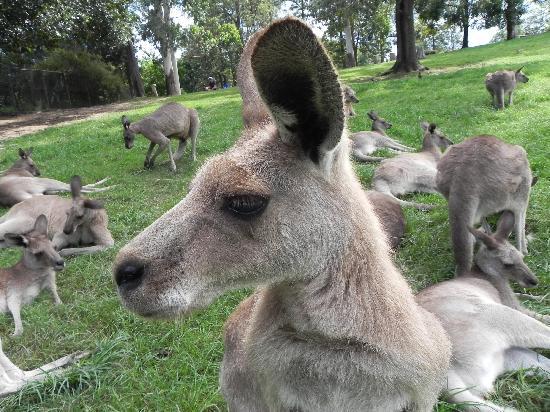 Go On an Adventure
If you and your child are feeling adventurous, head on over to Riverlife Adventure Centre. A traditional Aussie BBQ, and kayaking await, along with a unique aboriginal experience. You and your child can meet the local Brisbane aboriginal tribe, watch the Yuggera Aboriginal Dancers, participate in traditional songs and dances, and even learn how to start a fire the old-fashioned way without matches.
You can also play Aboriginal musical instruments like the didgeridoo, and listen to Indigenous educational talks about what life is like for the tribe. You'll also get a bit of a history lesson about this ancient land.
Last, but definitely not least, you'll learn how to throw a boomerang, learn some cool message stick painting techniques, clap stick painting, and face painting as well as do some traditional food tasting.
Flight to Brisbane are also available with Expedia.com.au
Elizabeth Bailey is a travel consultant with a penchant for Australia. She enjoys sharing her travel stories and tips through blogging.