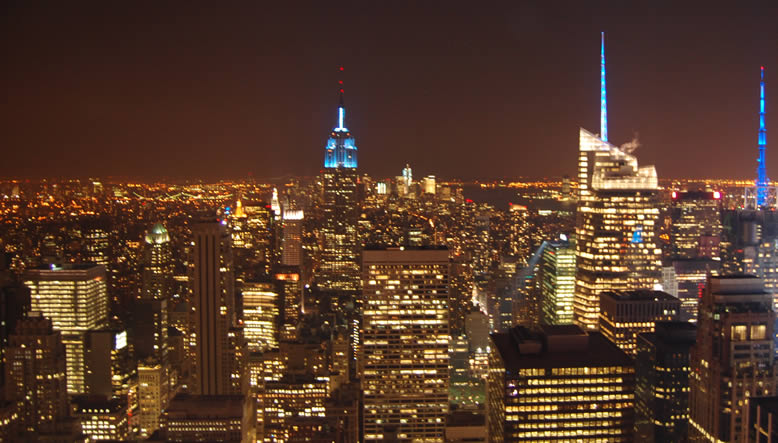 No skyline view of New York would be complete without the iconic Empire States Building. This is generally the first place many visitors head for and is bound to leave you disappointed as this is the only place in NYC that you cannot see the Empire state Building.
A better alternative is to visit the Top of the Rock Observation Deck which rises 70 stories above the city from Rockefeller Plaza, the views of Manhattan from here are better than anywhere else in the city.
Kids love skyscrapers however my Kids loved the elevator ride to the Observation deck even better. It travels the 70 floors in 39 seconds and has a glass ceiling and light show.
From the Top of the observation deck you will see all of New York's famous landmarks, including the Chrysler Building, Times Square, the Hudson River, the East River, Brooklyn Bridge and the Statue of Liberty. Plus, your view includes the Empire State Building!
Visitor Information
30 Rockefeller Center New York City, NY
Top of the Rock Observation Deck is open 365 days a year.
8:00am – midnight with the last elevator going up at 11:00pm
Tickets
Tickets are available to purchase online or once you arrive. Buy Tickets Online from only $18. You are allocated a time to return when you purchase your ticket and your spot in line is kept for you.